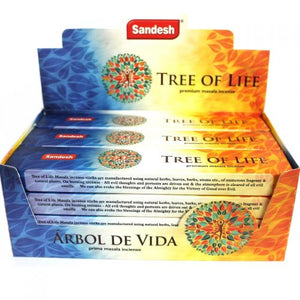 Sandesh Divine Incense is made using traditional methods similar to Nag Champa style incense.
The raw ingredients containing herbs, oil's and gums and mixed together to make an incense resin and then hand rolled onto the bamboo stick.
Only the finest raw materials go into making this product. It is very unique and not like any other.
Incense Sandesh Tree of Life - 5gm